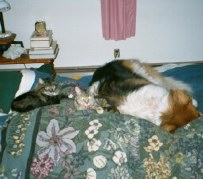 Bassy in bed with me Bassy, Snickers, and Mrs. Q snuggling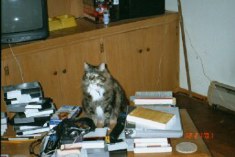 Sheba and Mr. Q: "I want Chicken!" Bassy: "I want you to feed me now!"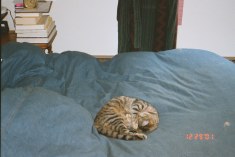 Mr. Q and Sheba, the bone of contention Snickers Sleeping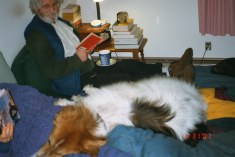 Snickers, Mr. Q and Sheba sleeping Mr. Q snuggling with Mom and Monte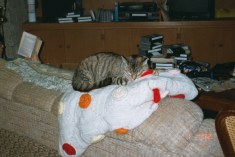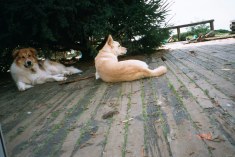 Snickers sleeping on the blanket Mr. Q and Sheba on the porch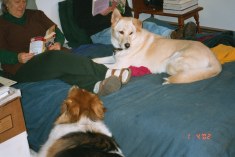 Mother May I? Are You Sure?